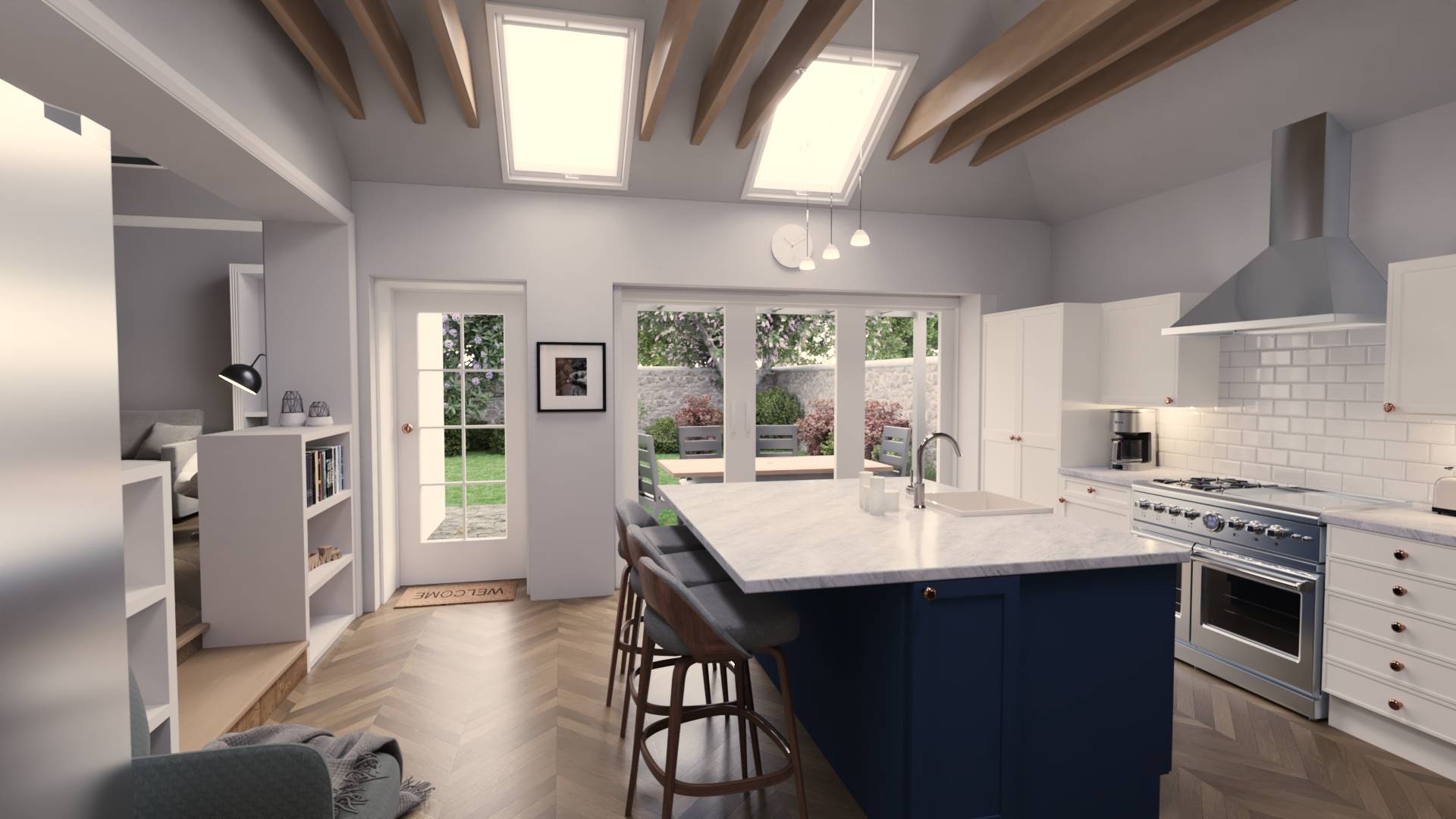 Helensburgh House Alterations
Alterations to an Victorian villa built in the 1800s.
This proposal seeks to improve the annexe on the north side of the house through converting the existing storage, utility, workshop and garage areas into a kitchen/dining/living area with ancillary utility and shower room. Furthermore, a new opening between the current kitchen and front lounge is to be formed, inclusive of pocket doors. The new garage will be a more functional space suitable for modern vehicles.